Impeccable Production cycle set in place right from Raw Material sourcing to Formulation, Machinery, Production Process and Delivery System
Feed formulation is not the only factor in Feed Quality. It is an amalgamation of factors such as quality of raw material, the feed formula and the production process until the delivery of feed to the farmer. Royals feed is;
Manufactured using handpicked ingredients of top quality
Has a balanced nutritional profile
Ideal amino acid profile required for different species and sizes of shrimp
Strengthened with adequate quantity of vitamins and minerals
Assured attractibility and palatability
Uniform pellet sizes
Optimum water stability
Top class production process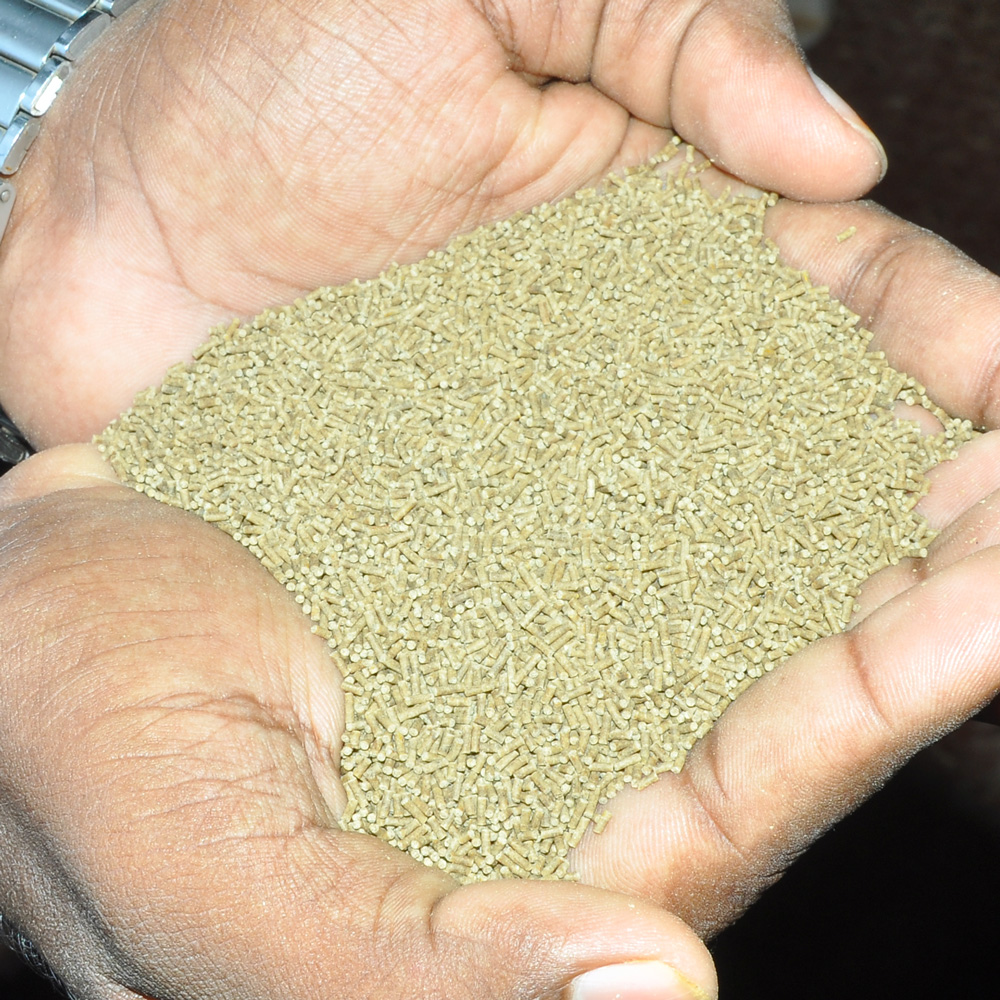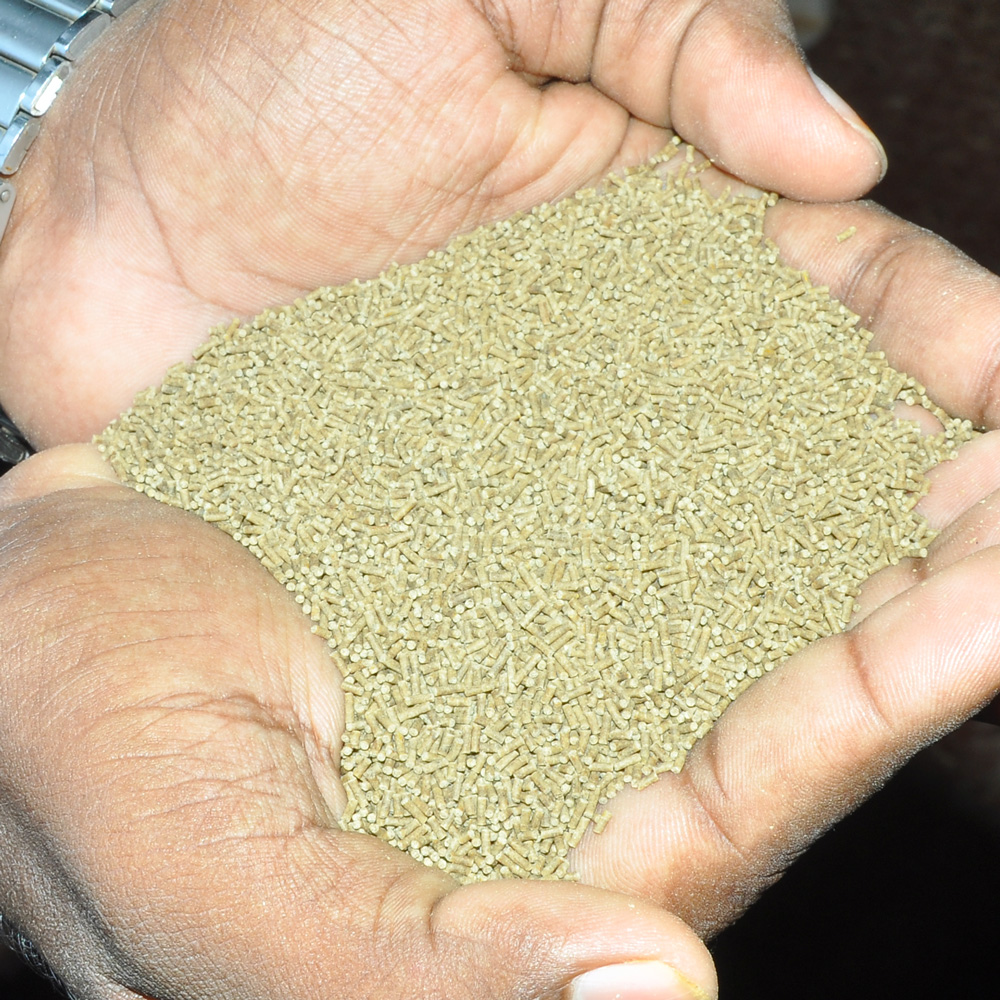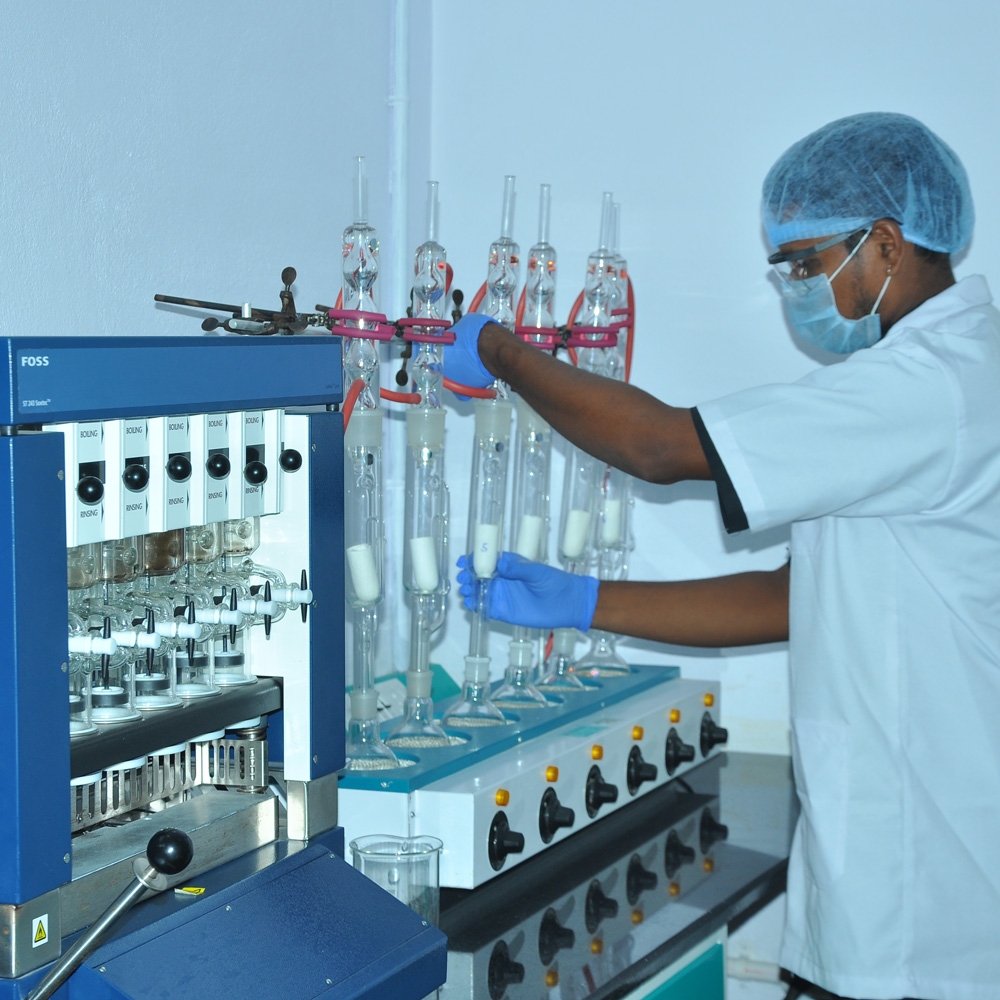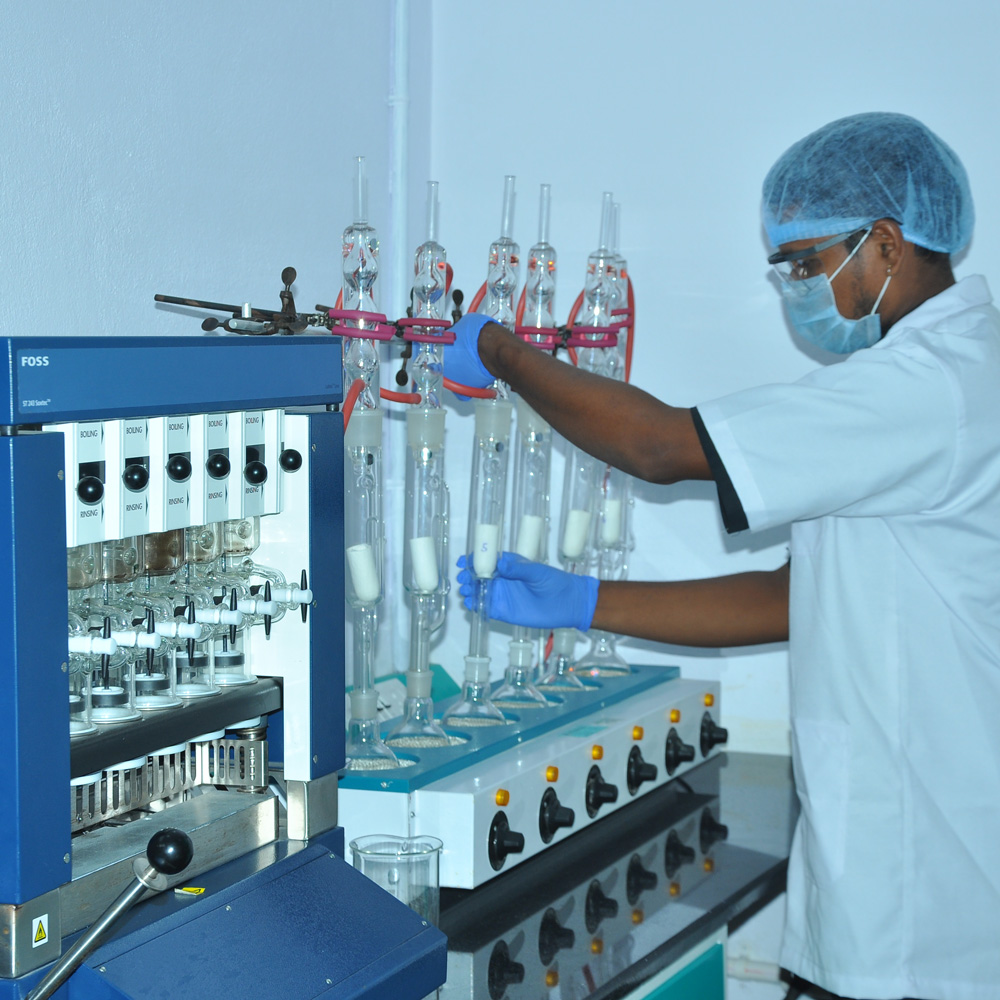 Apart from having the ISO 9001: 2015, Royals is also in the process of obtaining the BAP and HACCP certifications for its feed mill. We at Royals with our qualified and experienced team, set our own standards and benchmark on the quality of feed supplied to each farmer. Our standards include:
Handpicked raw material of the highest quality with strict quality assessment during procurement.
State-of-the-art QC lab with the latest equipment.
Fully monitored production line with strict process control.
Hygienic handling, packing & Storage facilities.
R & D backup for continuous quality assessment both in lab as well as on-field feed evaluation to ensure that quality standards are maintained at all times.
Online feedback collection system for quick resolution of issues
Apart from the supply of feed of the highest quality, we at Royals believe in handholding with each and every farmer all through the crop right from seed selection and practising best culture methods to enable him to get successful crops year after year. Technical service provided by qualified and experienced Royals team backed up with laboratory support and assistance in data recording and keeping is a part of the Royals Assurance to farmers.
Supply of high quality feed
Onsite technical service
Laboratory support
Data management